Archives
Virgil's Gullah Geechee Kitchen
Gullah Geechee culture is entwined with the South, and Atlanta in particular, and at Virgil's Gullah Geechee kitchen, they celebrate that culture to a T. A celebration of love – and the oldest black culture in America – Virgil's makes those Gulla Geechee low country favorites, along with soul food and rice based dishes that folks in the South love. Plus, with an open patio and skilled bartenders, Virgil's is always a great place to hang in downtown College Park.
Highlights
Baskets and Sides
Get Fried baskets of seafood and more including "lobsta tail", shrimp, "fush", "poke chop" and "jam up wingz" – along with sides like "greenz", gullah fries, macaroni and cheese and more.
From Da Rice Field
They make three types of rice – steamed white, red rice with onions, peppers, bacon and sausage, and crab rice – fried wit' crab meat and gullah seasonings.
Shrimp N' Grits Wit' Crab
Six white shrimp cooked in crab gravy "ova" stone-ground "chedda" cheese grits.  The crab gravy is crazy good.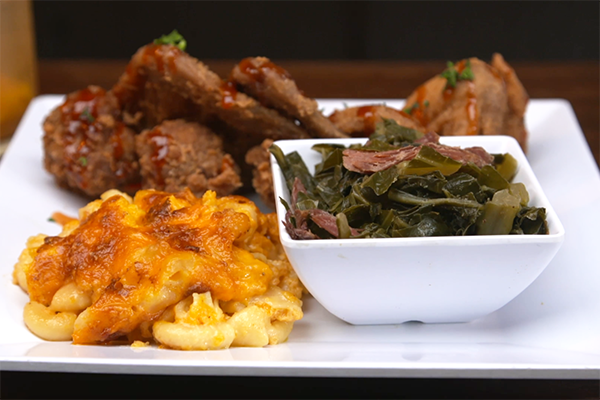 Afta Church Plate
Four Jam up "Wingz", macaroni and cheese, and delicious collard greens with bacon.
Essentials
3721 Main Street
College Park, GA 30337
Hours
Tue - Fri: 12pm - 11pm
Sat - Sun: 12pm - 12am
| | |
| --- | --- |
| Price Range | $$ |
| Credit? | Yes |
| Outdoor Seating? | Yes |
| Parking? | Street |
| Family-Friendly? | Yes |
| Delivery? | Yes |
| Alcohol? | Yes |