5 Great Places to Get a Shot in Atlanta
Every adult in Atlanta is eligible to get a COVID vaccine now, so after you get a shot (and you've waited the two weeks to head out) we decided to create a list of places where you can celebrate with a shot. Whether you're looking for an incredible view, great rum or tequila selections, the perfect dive bar, or a fun night with friends, keep reading for our list of ATL's best shots!
If you head to the tip top of Ponce City Market, you can order up a luxurious Italian shot that'll put you at the tip top of the party at 9 Mile Station. The Ferrari is a spicy, sweet and balanced bitter concoction made with Fernet Branca and Campari – the powerful Italian sports car is the perfect name to get you powered up for nights out again!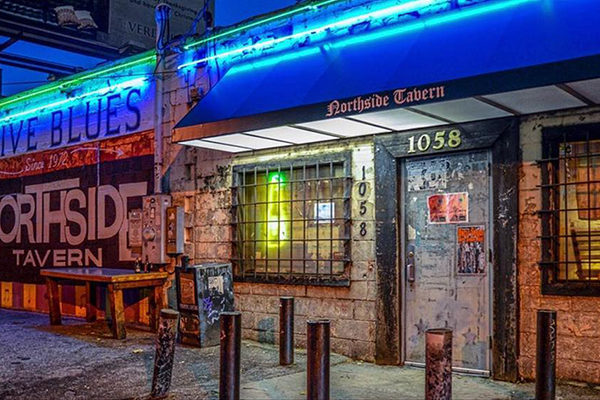 It's time to take the plunge – the dive bar is calling you. And Atlanta's best dive bar is hands down Northside Tavern. Will live music every night and a place that feels like it hasn't changed in decades (in all the right ways), their specialty is the tried and true Jell-O shot. Wash one down and see how it makes you jiggle – along with whoever's in town playing that night.
SOS Tiki Bar in Decatur is known for its colorful, delicious cocktail menu and kitschy interiors. But these guys may have the best rum list in the South! With incredible, "unsinkable spirits" from all over the Caribbean, you can hop around an island of shots coming from Barbados, Guyana, Jamaica, Puerto Rico, Trinidad and more! They even bottled their own with the folks at Chairman's Reserve in Saint Lucia.
In what looks like an old airplane hangar, you may be flying from tasting Mezcalito's incredible selection of tequilas and mezcal. With tequilas from the Alipus Mezcal, Avion and Don Julio family of tequilas, to their stool and cazadores options, agave enthusiasts will love this place. Try their tequila tastings, which include tequilas and accompanying snacks at fixed prices.
It's that time of the year for Yebo Ski Haus to become Yebo Beach Haus, but we still want to celebrate one of our favorite ways to celebrate in Buckhead – the shot ski. Playing off its mountainside chalet interiors, groups can order a shared ski-shot-glass and hope coordination can keep whatever's in there from pouring out.