The Ultimate Guide to Atlanta's Best Brunches
Editor's Note: This article was originally published July 31, 2020 and last updated August 18, 2022.
No matter where you live in Atlanta, there's a fabulous biscuit, stack of pancakes, and pitcher of mimosas near you. Here are some of our current favorite brunch spots, sorted alphabetically and by neighborhood!
Alpharetta
50 Canton St Suite #113, Alpharetta, GA 30009
What to order: True to their name, this chain restaurant is serving up a pretty dang good biscuit! There's a handful of locations all over the Metro Area, with fun biscuit + fillings combos like the Squawking Goat (our fave) and Sticky Maple.
58 Canton St Ste 101, Alpharetta, GA 30009
What to order: They got that lolli lolli. Lollipop waffles that is! Tasty coffee drinks that'll warm you right up, crusty croissants, perfect pancakes, and beignets for days make this spot one of Alpharetta's finest brunches.
62 N Main St, Alpharetta, GA 30009
What to order: The South knows how to do brunch, and Southern Porch is leaning into that with all your southern favorites from fried green tomatoes to pimento cheese to biscuits and sausage gravy. Dine on their screened in porch for the best experience!
Brookhaven
1441 Dresden Dr NE #160
What to order: There's a whole lot of goodness happening on Haven's weekend brunch menu. Steak & eggs, challah French Toast with bread from Alon's Bakery, and something they like to call "The Big Nasty" that's a fried chicken sandwich with scrambled egg, cheddar cheese, and smoked bacon on a soft bun. Not convinced yet? They also have beignets!!
1438 Dresden Dr NE, Atlanta, GA 30319
What to order: For over 20 years, J. Christopher's has been serving breakfast to all of Atlanta. The crunch cakes here are perfectly savory and sweet, and we love their cozy and clean Brookhaven location.
705 Town Blvd, Atlanta, GA 30319
What to order: This place knows what they're doing. An Irish pub that's one of the few places in Metro Atlanta that knows how to serve Guinness right, they also have a formidable Sunday brunch menu that could cure any hangover. Tuck into their chicken & waffles, hangover sandwich, spicy chicken biscuit, or bottomless mimosas for a guaranteed food coma.
705 Town Blvd Suite R – 480, Atlanta, GA 30319
What to order: The Flying Biscuit is a true Atlanta staple, but the one tucked away in the Town Brookhaven shopping center is our go-to. Not sure what it is about their biscuits that make them some of Atlanta's best, but they're perfectly browned on the outside and soft on the inside. Pair it with their signature apple jam!
Buckhead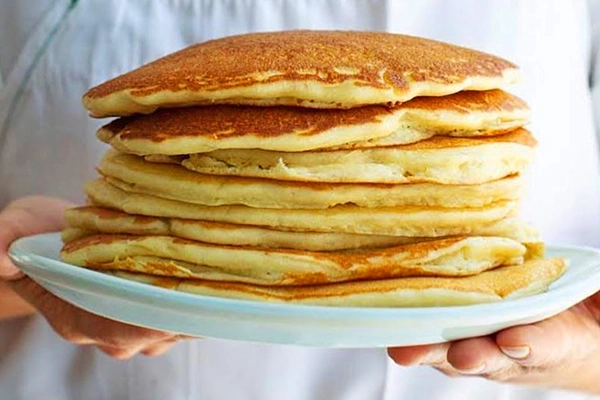 4225 Roswell Rd NE, Atlanta, GA 30342
What to order: Their buttermilk pancakes and fried chicken biscuit are some of the best in town, thanks to Chef Suzanne's commitment to creating almost everything from scratch! True to anywhere good, the lines are always nuts though the food is worth it–consider stopping by on a weekday for a more relaxed experience!
3027 Bolling Way NE, Atlanta, GA 30305
What to order: For an elegant French meal, try Le Bilboquet for brunch. You're going to be truly impressed by their crepes suzette, made with caramelized orange juice and grand marnier that smells just divine. Order up a baker's basket of authentic French pastries to double up on carbs to start your Sunday funday!
3035 Peachtree Rd, Atlanta, GA 30305
What to order: This Buckhead Village spot has a tantalizing brunch menu, serving up all of the South's greatest hits that we're especially partial to. There's a fried chicken and skillet cake, deviled eggs, fried catfish, shrimp & grits… it's all so good!
2770 Lenox Rd NE Suite B1, Atlanta, GA 30324
What to order: The bananas foster French toast and salmon croquette with geechee grits at this Black-owned brunch gem are out of this world! Be sure to make a reservation as this place gets busy!
Buford Highway
3009 Buford Hwy NE, Atlanta, GA 30329
What to order: Roc South Cuisine and Cocktails is bringing an elevated Soul Food experience to Buford Highway. With dishes like Seafood Eggrolls, Cajun Shrimp and Jumbo Lump Crab Cakes, their seafood selection is four star and their service is second to none. Plus, their brunch options may be the sweetest thing you could ever see on a Saturday or Sunday!
Cabbagetown
208 Carroll St SE, Atlanta, GA 30312
What to order: The menu at this bohemian spot in Cabbagetown is simple but delicious, with your brunch classics like pancakes and French toast plus quite a few vegan and veggie options like tofu scrambles to accommodate bohemian sensibilities. Parking is a challenge, so be sure to be comfortable with parallel parking, but the bistro style patio is wonderful in warmer weather.
662 Memorial Dr SE, Atlanta, GA 30312
What to order: Lettuce tell you about just the place! Petit Chou, a French term of endearment that literally means my little cream puff as well as lettuce (French is weird), is just the cute-as-a-button spot that'll delight. For a healthy helping of food, try the Cabbagetown Breakfast Bowl. A lot of place say they have a Belgian Waffle, but Petit Chou *actually* does, made with pearl sugar and topped with seasonal fruits, pecans, Vermont maple syrup, and a cinnamon-vanilla bean whipped cream that'll knock your socks off.
Chamblee
5090 Peachtree Blvd Suite D-100, Chamblee, GA 30341
What to order: Chamblee is heating up! You can dig into a cajun inspired brunch menu on the weekends from 11am to 3pm with offerings like croque madame, deviled eggs, and shrimp 'n grits. Plus, bottomless mimosas and fromosas! OMG!
College Park
3387 Main St, College Park, GA 30337
What to order: This family-owned spot opened up just last year but is already taking all of ATL by storm with its over-the-top menu. The atmosphere is top notch with a vibrant color scheme and fun decorations throughout. Make their chicken and pancakes or lobster mac & cheese your next cheat meal! Be smart and sign up for their waitlist or make a reservation.
17. The Real Milk & Honey
3719 Main St, College Park, GA 30337
What to order: The Real Milk & Honey is doing it big in College Park. Over-the-top presentation, big portions, and delightful, perfected dishes like a southern fried lobster and grits and smothered chicken and biscuits. Best part? It's served on weekdays and weekend evenings too, because they understand it's all too hard to make it out of bed before 3pm on the weekends.
3721 Main St, College Park, GA 30337
What to order: Bussin' cornmuffins." Slammin lobsta. And fried oystas are some ot items on the menu at this hip and happening College Park spot that's always a great vibe. Dig into the soul and gullah geechee flavors during their weekend brunch and be sure to also get a bellini or mimosa carafe!
Decatur
174 W Ponce de Leon Ave, Decatur, GA 30030
What to order: Folk Art is always a classic, serving up an expansive menu of all your Southern favorites. You can't go wrong with anything here, but here are some particularly stellar dishes: the fried chicke nsandwich, the maple french toast, and the huevos rancheros! Lines are always out the door, so come early.
1371 Clairmont Rd, Atlanta, GA 30033
What to order: We haven't been able to stop singing their praises ever since we first tried their cornbread skillet and their strip club wings. This fun and funky spot in Decatur is temporarily closed for renovations, but they'll be back in action soon!
Downtown
249 Ivan Allen Jr Blvd NW, Atlanta, GA 30313
What to order: Did you think Downtown Atlanta didn't have any good eats? Think again. This oldie but goodie and wildly popular Black-owned brunch spot Atlanta Breakfast Club's got diners raving about their chicken and waffles, peach cobbler French toast, and salmon croquettes.
349 Decatur St SE Unit A1, Atlanta, GA 30312
What to order: The 24k pancakes are pure magic, and the soul rolls are life changing at this Black-owned brunch spot. You'll love the rich, deep green velvet seating and luxe gold accents throughout. The lines? Totally absurd, so sneak away for a weekday lunch or come extra early for breakfast.
Duluth
23. Royal China Dim Sum
960 Venture Dr, Duluth, GA 30096
What to order: This Buford Highway dim sum mainstay has moved to Duluth, opening up a spectacular venue that you have to see to believe. You'll delight in their dim sum plates and entrees like their BBQ pork buns, congee, har gow, and garlic crab dishes. And the gold decor, high ceilings, and oh so sparkly light fixtures will dazzle you as much as the food.
Embry Hills
3350 Chamblee Tucker Rd Suite D, Atlanta, GA 30341
What to order: A cute caribbean spot, Bell and Lily's has a mild tropical vibe that'll definitely make you smile. The food is authentic and is a good reflection of the owners' caribbean roots. Get the seafood tostones with crab and the rum-flavored pancakes with ginger hibiscus syrup and you are bound to have a good time!
Grant Park
25. Ria's Bluebird
421 Memorial Dr SE, Atlanta, GA 30312
What to order: This cozy spot has long been loved for their pancakes in particular. And the slow smoked brisket is a can't miss!
519 Memorial Dr SE C-01, Atlanta, GA 30312
What to order: A house poptart, cinnamon brioche French, and Sriracha beef hash are just some of the dishes that Full Commission has reimagined and put a unique spin on to delight the senses!
Inman Park
240 North Highland Avenue Northeast, Atlanta, GA 30307
What to order: This dinner tapas spot has a brunch that slaps too. Switch it up from your usual biscuit and enjoy a bit of a Spanish twist on breakfast. The regular tapas menu is also available, but you'll also find breakfast bites like migas, pancakes topped with orange zest, hash cakes with chorizo, and chicken & churros.
28. Del Bar
870 Inman Vlg Pkwy NE Suite 1, Atlanta, GA 30307
What to order: This Persian spot has quickly become one of the hottest dinner spots in town, but they've recently added a brunch that's a showstopper. Sink into the shakshuka, a tomato based Moroccan dish, or split their massive Turkish style platter that feeds up to 4 people with delights like labneh, feta cheese, radish, jam, honey comb, tahini, soft boiled egg, raw vegetable, and more.
29. Highland Bakery
655 Highland Ave NE, Atlanta, GA 30312
What to order: This woman-owned Atlanta local chain has a few locations all over town, but it's their original we love to come back to time and time again. Expect delicious Southern favorites like their fried chicken benedict and an excellent French toast.
299 North Highland Avenue Northeast, Atlanta, GA 30307
What to order: The hangover fries with beef chili, black beans, and a fried egg are a work of art, and the hot chicken sliders are quality stuff at this comfy neighborhood bar!
John's Creek
11705 Jones Bridge Rd, Johns Creek, GA 30005
For massive portions and massive flavor, make the drive to John's Creek for Hen Mother Cookhouse. Trust us, IT IS WORTH IT! The cinnamon roll is absurd, and the French toast is fluffy as heck. You're going to leave full and very happy!
Kennesaw
3815 Cherokee St NW, Kennesaw, GA 30144
What to order: We're thankful we get to enjoy First Watch's avocado toast, stacks of pancakes (especially the lemon ricotta), and fresh juices almost everywhere in town, but the Kennesaw location gets extra kudos. No trip is complete without a slice of their Million Dollar Bacon, smoked and baked with brown sugar and topped with a maple syrup drizzle. You're going to have to roll me out the door after a couple orders of these.
2920 George Busbee Pkwy NW #109, Kennesaw, GA 30144
What to order: On a cheat day? What better way to celebrate than a bowl of mindblowing mac n cheese? Forks and flavors has so much to offer, from its fried southern comfort food, to perfectly cooked barbecue ribs. The food here is full of flavor and will always leave you wanting more!
Marietta
306 Cobb Pkwy SE South, Marietta, GA 30060
What to order: Marietta mainstay Marietta Diner is always a solid choice, at a price point we can get behind. Breakfast is served all day and all night, because this spot is open 24 hours! You're going to love diving into their expansive menu serving everything you can dream of, but we recommend trying their fluffy pancakes and perfectly prepared French toast.
19 N Park Square, Marietta, GA 30060
What to order: In the mood to splurge and go a little high-end with brunch? Mac's chophouse in Marietta has got you covered. Visit them on a Sunday for the perfect brunch experience. Their bruch menu is literal paradise- ranging from creme brulee french toast to the perfect eggs benedict. Don't forget to get the kiss from a rose cocktail. It tastes just as delicious as it sounds!
What to order: Who wishes they could eat breakfast for all their meals? Canvas Cafe can make your dream come true! Serving breakfast all day long, this spot is Santa in disguise. Burgers, eggs, sandwiches, or fries? Check this spot out a couple times this week and let us know which ones made your day!
McDonough
557 Jonesboro Rd, McDonough, GA 30253
What to order: Craving good eggs? This is your spot! We promise you'll be served more than just two eggs. Apart from eggs, you can also get some amazing pancakes, crab cakes, and other brunch food that'll give you the perfect start to a good day!
Midtown
1100 Peachtree St NE Exhibit A, Atlanta, GA 30309
What to order: They pay special attention to the presentation at this locally run Southern brunch spot, and their patio is also HUGE and pup-friendly. The pound cake is bananas!
38. Momo Cafe (above Momonoki)
95 8th St NW #100, Atlanta, GA 30309
What to order: Yes, Momonoki has got a great ramen and a steak katsu sando that's a meat lover's dream, but we have a feeling you're also going to love the matcha French toast, yuzu pastries, and pork belly benedict at the Momo Cafe upstairs. You'll also love the light and airy vibes of this place!
1144 Crescent Avenue, NE Atlanta, GA 30309
What to order: In 1993, South City Kitchen opened on Crescent Avenue, a hidden side street in Midtown at the time. Now, nearly 30 years years later, SCK is an Atlanta institution, serving Southern classics with a sophisticated spin in four stylish locations. Whether it's their famous fried chicken or other chef driven fare, every experience at South City Kitchen is worth coming back for, again and again.
Old Fourth Ward
290 Elizabeth St NE F, Atlanta, GA 30307
What to order: Sitting on the patio of Bread & Butterfly and enjoying a French breakfast of fresh yogurt, soft and creamy scrambled eggs, or chocolate croissants (or pain au chocolate, if you will) is just the perfect beginning to any weekend.
775 Lake Ave NE, Atlanta, GA 30307
What to order: Savory crepes, sweet crepes, we love it all! We challenge you to find a cuter patio and cuter interior than this O4W/Inman Park spot, or a better place to indulge in nutella and strawberries crepes.
99 Krog St NE, Atlanta, GA 30307
What to order: Savory brunch > sweet brunch! This ultra popular Chef Ford Fry spot has brought incredible Tex Mex to ATL, with chilaquiles, tamales, and huevos rancheros to choose from at brunch time. If you DO want a touch of sweet though, dig into a double stack of their hot cakes! They're way too good for a Tex Mex spot, it's unreal!
Peachtree City
301 Water St SE, Washington, DC 20003
What to order: Chic Due South has been delighting Fayette County residents with their fabulous Southern cuisine for years. They serve a fantastic fried chicken and waffle, topped with a tasty fruit compote. Feeling adventurous? Try the buffalo gater tail for an app!
Reynoldstown
968 Memorial Dr SE, Atlanta, GA 30316
What to order: We love a good deal and an outstanding, filling meal. Lines are always out the door for this Atlanta staple and one bit of their famous comfy chicken biscuit and you'll know why. Just settle in for the wait, totter around the little shop, and sip on a mug of coffee before you dig into one of their blue collar lunch plates, also known as the best deal in town. The low prices, locally grown produce, and Southern classics make it all worth it.
904 Memorial Dr SE, Atlanta, GA 30316
What to order: ATL needs more breakfast burrito spots! But at least for now we have places like Muchacho. Dig into their vegan or eggs/bacon/cheddar breakfast burrito or try some of their savory breakfast tacos anytime before 11am, Tuesday through Sunday!
Roswell
1088 Green St, Roswell, GA 30075
What to order: This coffee shop and brunch spot is an addition to Roswell that really impresses. In the mood for sweet? Choose from their sugary pastries and lemon ricotta hot cakes to satisfy your sugar cravings. In a more savory state of mind? You'll love their gluten-free huevos rancheros with cotija cheese. The vibe is cozy chic and feels tucked away from the hustle and bustle of Atlanta–a total hidden gem.
1164 Canton Street Roswell, GA
What to order: The love people have for this Roswell gem is unreal. They use ingredients from local farms and you can taste the love in every bite. The inside is on the smaller and cozier side, but there's a good amount of patio seating. They make a mean biscuit as well as offer build-your-own grits, hash brown, and even kale bowls so you can get exactly what you want.
Sandy Springs
6125 Roswell Rd STE 200, Atlanta, GA 30328
What to order: There's a typical formula for brunch of eggs, pancakes, maybe some bacon, so it's always exciting when places like Casi Cielo bring in some different flavors and a different take on things. Their "aguacates" dishes are savory deliciousness, and octopus might be the last thing you'd think when you think brunch, but they're doing just that with a pulpo tostada and fried egg! Their pastry basket is a wonderful start to your meal and real winners go for a bloody!
4920 Roswell Rd Ste. 14, Sandy Springs, GA 30342
What to order: This North Buckhead/Sandy Springs spot has a loyal following. The menu and the restaurant are small but mighty, with a root hash that has a bright and acidic pesto that's to die for, as well as an oh so savory cowboy brisket benedict with cornbread. Sit outside on their sizeable patio to enjoy your meal!
50. The Select
6405 Blue Stone Rd Suite 200, Sandy Springs, GA 30328
What to order:
Did you even brunch it up if you didn't get some sort of benny? The Select Benedict takes the same sophistication and deliciousness of everything else at The Select and makes it brunchy. They put poached eggs on hash browns with crispy speck, avocado, and bearnaise sauce. You can also get the Short Rib Hash, which utilizes the phenomenal short rib from their dinner menu and serves it with potatoes, beet mustard, bearnaise, and sunny-side eggs. You can't go to The Select and NOT get a cocktail, so complete your order with the Grand Mimosa or Passionfruit Bellini.
Smyrna & Vinings
1675 Cumberland Pkwy SE Suite 309, Smyrna, GA 30080
What to order: A total gem in Smyrna, Muss and Turner's got a formidable brunch menu that rivals all the spots closer intown. For savory, try the andouille sausage and pepper jack cheese Dr. Booker's grits bowl. For a bit of spice and sweet, try the chicken biscuit with Korean chili honey. Mmmm.
4300 Paces Ferry Rd SE #250, Atlanta, GA 30339
What to order: Paces & Vine has everything you love in a neighborhood eatery: comforting food, stout and tasty cocktails, and a mean brunch menu. The whole table will love the aptly-named Enormous Cinnamon Bun because…duh! The Hangover Fries are locked and loaded with a fried egg, cheese sauce, bacon, chorizo, truffle oil, and chives, so you'll love them whether you're recovering from a night of drinking or not. The Spicy Shrimp & Grits are made with mustard and ale cheese grits, chorizo, and tomatillo salsa, offering a delightful twist on a southern staple. They have plenty of dreamy drink options, but nothing beats a White Peach Lavender Bellini on a beautiful weekend morning.
Tucker
1927 Lakeside Pkwy, STE FK01 Tucker, GA 30084
What to order: Chef Daryl Shular is a culinary Olympian and Master Chef, and one of the most recognized Black chefs in the country. With Farmed, Chef Shular takes students from his culinary/hospitality training program at the Shular Institute and prepares them for the opportunity to work at a restaurant as soon as they leave the restaurant – all while providing a world class dining experience to guests. And with dishes like Chicken and Waffles made with a house made ginger syrup, roasted, bone-In Chicken breast, pan seared scallops and more, there's no reason you shouldn't visit Farmed as soon as you can!
2316 Main St C, Tucker, GA 30084
What to order: The chicken and waffles are some of the best we've ever had! You'll love the bright and cheery mural inside, and how it's conveniently located on Main Street. The prices are affordable as well!
West Midtown
View this post on Instagram
1952 Howell Mill Rd NW Suite 200, Atlanta, GA 30318
What to order: The team from Cafe at Pharr have opened up a crazy delicious part brunch spot, part coffee shop. You'll go bananas for their banana pancakes and be super impressed by the taste and visual presentation of their eggs benedict. Their matcha lavender latte is also super yummy!
1100 Howell Mill Rd, Atlanta, GA 30318
What to order: This West Midtown spot has been a go-to for a stellar brunch and indulgent coffees and lattes for years. We will RIOT if they ever take their banana bread French toast off the menu!
West End
792 Cascade Ave SW, Atlanta, GA 30310
What to order: This highly instagrammable brunch hot spot opened up during the pandemic. There are bottomless drink specials and usually great $5 drink specials as well as DJs on the weekend! The food is served banquet style and the restaurant follows the garden theme all the way from the room decor to the serveware, with meals served atop of cute tree slices. It's a total experience!
Woodstock
300 Village Center Dr #107, Woodstock, GA 30188
What to order: With their highly innovative menu, A&M Kitchen will always give you exactly what you want. They are not shy when it comes to seasoning which makes everything so much more delicious. The omelets and sammies are so simple but so so good!
335 Chambers St, Woodstock, GA 30188
What to order: A fast casual, American spot with the most amazing craft burgers and shakes, Canyon's Fresh Grill has so much to offer. If you do go here, you have to get the Tennessee hot chicken fingers. This is the perfect spot for a family get together or even a table-for-one, angus burgers all day kind of day! Don't forget to get a side of truffle fries!
251 E Main St, Woodstock, GA 30188
What to order: This next spot just keeps getting better with time! Their new farm to table concepts are super fresh and so delicious. The food can be paired with a wide selection of beers, seasonally infused cocktails, wines, and a large whiskey collection. The early train burgers and steak ranchero bowls are must-haves!
Maple Street Biscuit Company
The Nest Cafe
The Southern Porch
Haven
J Chistopher's
Olde Blind Dog
The Flying Biscuit
Buttermilk Kitchen
Le Bilbouquet
The Southern Gentlemen
Toast on Lenox
Roc South
Carrol Street Cafe
Petit Chou
Lagarde
The Breakfast Boys
The Real Milk and Honey
Virgil's Gullah Kitchen
Folk Art
Miss Icey's Kitchen
Atlanta Breakfast Club
Breakfast at Barney's
Royal China Dim Sum
Belle and Lily's
Little Farmhouse Cafe
Full Commission
Barcelona Wine Bar
Hampton and Hudson
Hen Mother Cookhouse
First Watch
Forks and Flavors
Marietta Diner
Mac's Chophouse
Two Eggs
Joy Cafe
Momo Cafe
South City Kitchen
Bread and Butterfly
Julianna's Crepes
Superica
Due South
Home South