The Ultimate Newnan, GA Dining Guide
Strolling around Newnan looking for a bite? We got you covered. Here's a guide on the best eats and restaurants in Newnan, guaranteed to keep you satisfied.
27 Jackson St | Newnan, GA 30263
Needing a small plate to go grub and feel like home? We have just the spot. Christy's Cafe has the breakfast and lunch on deck, plus a side of comfort on the menu.
98 Jackson St | Newnan, GA 30265
Need meals and memories as they would say? Dunc's BBQ Kitchen brings both to the table. With their special brisket ribs, memorable sides, and sweet desserts, let's get you a 3 course meal!
19 W Ct Square | Newnan, GA 30263
We thought good pizza was enough, but Fabiano's brings the heat in everything! Wings, pizza, beers, and even occasional trivia nights. Neighborhood go to pizza place please!
16 N Court Square | Newnan, GA 30263
With a menu to knock your socks off, Garlic Thai is strictly authentic and delicious at that. If you're looking for tasty sushi to make your day, you found the spot!
9 E Ct Square | Newnan, GA 30263
Known restaurant in Lousiville for their Southern delicacies, visit Golden's on the Square whenever you're in Downtown! It doesn't stop at fried chicken, keep reading the menu!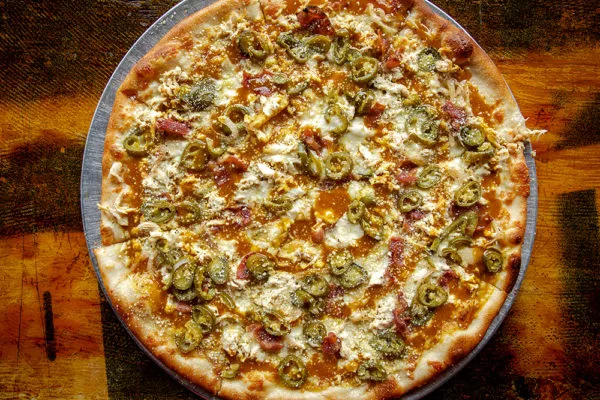 7 Lagrange St | Newnan, GA 30263
While we know the pizza is top tier, it's a plus that the inside of the restaurant is just as beautiful. Located in Downtown, you can come for pizza and a view. You'll find artwork, music, good grub, and more!
30 Perry St | Newnan, GA 30263
American fine dining with a variety of options is here! Vegan and gluten free items are even included on the menu. You getting the knife or the stone or both?
11 Jefferson St | Newnan, GA 30263
While it's a place full of meat, it's also a hotspot to meet! Pick up a burger, some fries, and maybe even some wings to go. They got it all!
316a Newnan Crossing Bypass | Newnan, GA 30265
They say it is fuel for the soul, and I'm sure many could agree. You can never go wrong with a pizza, especially when it's an authentic Italian recipe. Are we in Italy yet?
20 Jefferson St, Newnan, GA 30263
Whether you want a fine chophouse experience or a nice patio seating, The Cellar has both. Not only is their restaurant beautiful, but their food is definitely worth the trip. Let's head out!