On Friday night, some of the biggest R&B acts of the 90's are coming to State Farm Arena for a blast from the very very smooth past.  We took a look at the three headliners and matched them up with restaurants that we felt epitomized each group.  Let us know on twitter or facebook (@atlantaeatstv) if you agree or have any other suggestions.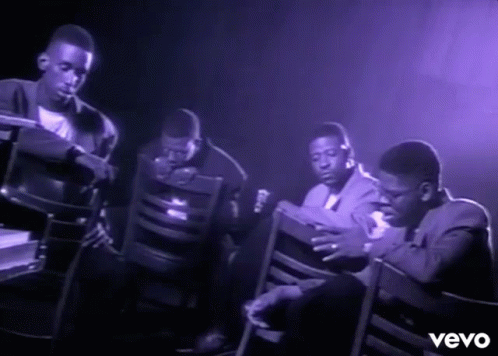 Boyz II Men and Tiny Lou's
We belong together. And you know that I'm right. Good to have you back Hotel Claremont. And thank you for Tiny Lou's. Romantic and dark and smooth. The restaurant, and Boys II Men. Add ridiculously good French cuisine and you'll be thinking of Nathan, Wanya, Shawn AND Lou In the Still of the Night! Not ready for it to come to the End (of the Road)? Head to the roof and drink in the view until Water Runs Dry.
Classy. Fierce. Vibrant. Just like En Vogue, Chido and Padres is Giving you Something you Can Feel. You're Never Gonna Get (enough) of their margaritas or guac. The party doesn't have to end no matter how many years go by! The flautas are gonna give you some flavors that will make you hold on!
Dru Hill just makes you feel warm inside. You know what else makes you feel warm? Chicken. The Nashville style "hot chicken" is the perfect warm up exercise for your taste buds. You'll be singing those high notes like Sisqo in praise. Really want to unleash the dragon? Go for the "Shut the Cluck Up" wings, their really hot stuff! The hot chicken at Hattie B's is so delicious, even it sets fire to your tongue, ta-tongue, tongue, tongue.