10 Delicious Black Women-Owned Restaurants in Atlanta
Last Updated: June 4, 2020. Restaurant hours and openings/closures are constantly changing; please refer to their websites for the most up-to-date info.
We're so proud to live in an amazing city that has so many talented Black female chefs, restaurateurs, and entrepreneurs. Add these DELICIOUS Black women-owned restaurants in Atlanta to your list of places to eat next. Restaurants listed below in no particular order.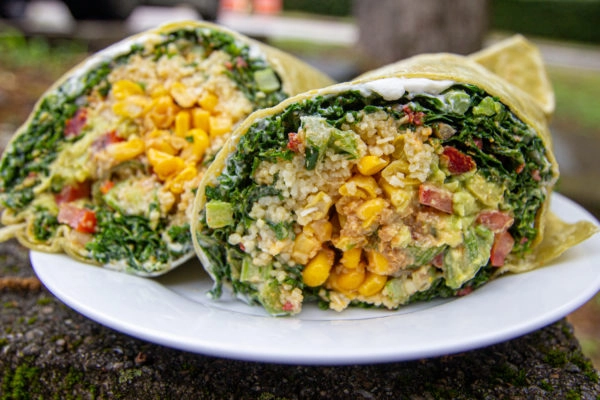 Atlanta is *raving* about Tassili's Raw Reality Cafe. Absolutely RAVING. Yes, it's all raw vegan, but hear us out! The sauces used make everything taste over the top delicious, and the portions are HUGE. The Punany Wrap is one of the most popular items on the menu, and it's the couscous and vegan mayo that really set it off. There is pretty much always a wait, but it's worth it! Open for pick-up; order online first!
You gotta give all the props to a female pitmaster who serves up phenomenal and affordable BBQ time 👏 after 👏 time 👏. This hole-in-the-wall spot in Kirkwood has got fabulous ribs, sweet potato cobbler, and fried okra that will have you coming back again and again. Open for pick-up!
View this post on Instagram
An Atlanta institution, *AND* available for delivery at this time! Everything on the menu is phenomenal, from the fried green tomatoes to the fried chicken to the banana pudding. This Atlanta spot has been around since 1947, opening up in the height of the segregation era and it's still Black and women-owned today.
View this post on Instagram
Pinky Cole founded this nationally recognized favorite among Atlanta celebrities, vegans, and non-vegans alike. She really struck magic when she opened up her restaurant, serving up Impossible burgers waaay before everyone else followed suit. Here's a pro tip we learned from "Love Is Blind" reality star and local Atlanta vegan, Diamond Jack: go late at night right before they're about to close for a shorter wait! And order the Fussy Hussy burger! Available for pick-up!
Part bar, part restaurant, part escape room–Clues and Cocktails is really one of the most fascinating concepts to have recently emerged in Edgewood! Joy Christina opened up this spot in an effort to provide a unique, creative, and immersive experience that would inspire folks to put their phones down and interact with each other. Try their geechee inspired cuisine for takeout one of these days!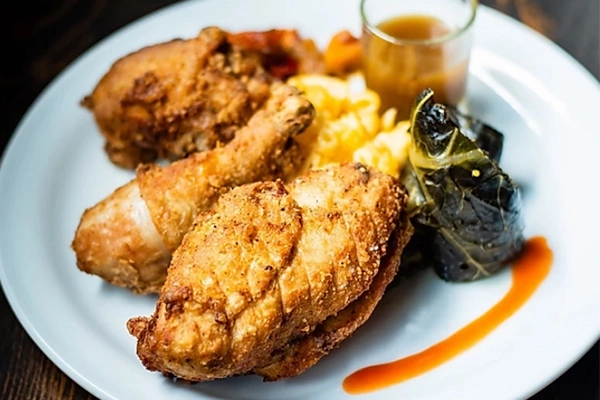 Chef Deborah VanTrece has relocated this Decatur spot to the Westside, serving up soul food in an upscale setting that's made the top of best restaurants lists all over the city. Enjoy fun fare like a STRONG moonshine cocktail, Jack Daniels wings, and Coca-Cola ribs! They're currently doing carry out with ever-changing menus, but expect lots of fried chicken, cooked every which way, and seafood boils. Yummm.
View this post on Instagram
"The Real Housewives of Atlanta" star, businesswoman, and recent "The Masked Singer" winner Kandi Burruss grew up in a family where cooking was a HUGE part of growing up. She opened up Old Lady Gang to share the family recipes she grew up with to Atlanta diners. Expect *lots* of butter and amazing fried catfish!
While not technically a restaurant, Urban Grind has been an awesome study spot, live poetry spot, and just all-around-solid neighborhood coffee shop in West Midtown for years! Cassandra Ingram, inspired by similar concepts in New York City, opened up this coffee house to be a gathering spot for neighborhood folks to relax and read the Times (but hey, you can also sit and scroll through Instagram if that's more what you're into these days). We love their antique chic vibes. They're currently open for grab and go coffee!
This vegan themed food truck park on Howell Mill Rd has some of the best of the best! You'll be able to sample delicious fare from other vegan and Black-owned spots like GAS Food Truck's chopped cheese and 2 Scoops ATL's fruit-packed sorbets. The owner, Tan Bowers, has also led an amazing initiative throughout this crisis in which she and other vegan restaurants have come together to give out 1,000+ free meals to seniors, youth, and people undergoing homelessness. Follow them on Instagram for updates on hours of operation.
Le Petit Marche is another Black, women-owned restaurant staple in Atlanta. Marchet Sparks boldly opened up Le Petit Marche during the height of the 2008 recession, yet her gamble paid off. This Kirkwood staple draws lines every weekend for their French toast sandwiches and fluffy griddle cakes! It's also right by Anna's BBQ, so if you want to really fall into a food coma, start with breakfast here then grab some BBQ right next door!