19 Women-Owned Restaurants in Atlanta
Last Updated June 24, 2020
Who run the world? Girls. And who run the Atlanta restaurant scene? These inspiring women who own their own businesses. Celebrate Women's History Month with an outstanding meal at a women-owned restaurant, owned by the ladies who are currently making history in the Atlanta restaurant industry!
June 24th, 2020 Update: Available at select Farmer's Markets and doorstep deliveries! 
Looking for ethically-made fresh bread, gluten-free and vegan options, and tasty cinnamon rolls with worldly influences? Check out Just Bakery of Atlanta, a local nonprofit founded by Executive Director Leah Lonsbury that provides paid job training and employs those who resettled here as refugees with living wage work! They currently do not have a brick and mortar spot, but pop up frequently all over town and also have a subscription delivery service. Try their focaccia bread. It's heavenly!
June 24th, 2020 Update: Open for pickup! 
For an authentic taste of the Caribbean, try Tassa Roti in Marietta and Alpharetta! Owner Ria Edoo hails from Trinidad and brings her culture's cuisine, flavors, and heart to everything she makes. Tassa Roti is a buffet-style spot that specializes in rottis, made from a brown split pea dough. Try the curry chicken roti for an extra savory meal. And eat it with your hands if you want to eat the Trinidadian way!
June 24th, 2020 Update: Open for pick up! 
Pinky Cole has taken Atlanta by storm, getting vegans and non-vegans alike #SLUTTIFIED with her burgers. Slutty Vegan ATL is a plant-based, black-owned restaurant with a cult following. The secret seasoning she uses in her burgers is seriously addicting, with some light Caribbean flair and Southern influence. Be prepared for a loooong wait time and a 2 burger maximum per person, but the experience is part of the fun!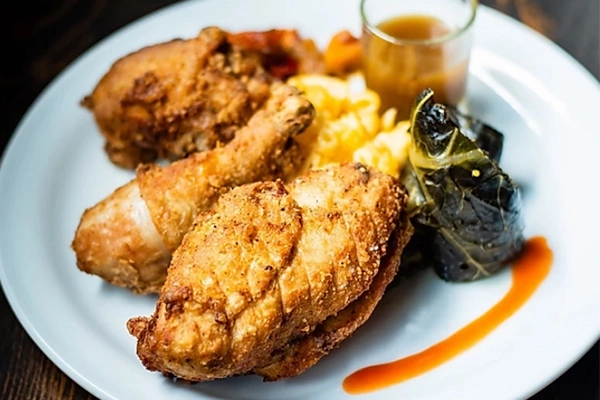 June 24th, 2020 Update: Open for Dine-in, Pick-up
For that soul food taste and flavor in an elegant, elevated environment, head to Executive Chef Deborah VanTrece's Twisted Soul. Jack Daniel Honey Pecan Chicken wings, Braised Pork Neckbones, and Nashville Hot Catfish Po-boys are some of the current menu features, and their cocktail offerings are equally creative with a heavy dose of moonshine features. Yum!
June 24th, 2020 Update: Open for pickup/delivery and serving up family-style meals! 
Tuk Tuk Thai Food Loft chef and owner Dee Dee can do no wrong! Tuk Tuk Thai Loft has been an Atlanta staple for Thai cuisine for a decade now. The Hoy Tod (a sort of Thai omlette/pancake), Red Snapper, and Nuah Sawan (a sort of Thai beef jerky) are some of the best things on the menu. Her newest venture, Chai Yo Modern Thai, is also a truly excellent, romantic dining experience that's perfect for date night and was even named "Best Meal of 2019" by 2 Atlanta staffers.
June 24th, 2020 Update: Open for pickup! 
The REALITY of the matter is that Tassili's on the West Side outpaces most of the healthy Atlanta food spots by miles! This raw vegan spot's giant kale wraps has the vegan dining scene in Atlanta buzzing, and it's all about the sauce here. The ~interestingly~ named punany wrap with mixed kale and Karamu couscous is a crowd favorite, and the portions are generous yet the food is guilt-free. It's a win win!
June 24th, 2020 Update: Open for takeout & delivery! 
When you're trying to eat healthy but you KNEAD that cookie, DOUGH, head to Batter Cookie Dough for the sweetest of treats! Chef Julie Abes opened up this cookie dough spot a few years ago in Ponce City Market, serving up an eggless cookie dough treat with creative flavors like bourbon brown sugar, s'mores, and peanut butter. You can also try their doughlicious shakes and ice cream for a sugar explosion that will make your day so much BATTER! Now open in Buckhead as well, and they also offer DOUGHlivery. Okay, we're done now.
June 24th, 2020 Update: Open for DELIVERY! 
Real Atlannuh folks know that Busy Bee Cafe is where you want to be for a real soul food meal. This spot has been around for decades, and is currently owned by Tracy Gates. We love their candied yams and cornbread dressing  in particular, and the wait is worth it!
June 24th, 2020 Update: Open for Takeout
Owner Marche Sparks truly MARCHES to the beat of her own drum. That's why she opened up Le Petit Marche in the height of the global recession and guess what? It totally worked out. Pull up to this Kirkwood spot on any given Saturday and you'll probably find a line-out-the-door, but their brunch is worth it! Get a stack of griddle cakes, try the chicken sausage, and order the chocolate croissant for a sweet treat!
June 24th, 2020 Update: Open for pickup! 
Mom and daughter duo Deanna and Jackie Halcrow wanted to bring a classic New-York Style bagel to Atlanta and oh, have they succeeded! For the chew, the density, the freshness, and the texture of New-York style bagels, head to this spot in East Atlanta Village. There's tons of fun bagel flavors, like rosemary sea salted bagels and pretzel bagels. It's all delish!
June 24th, 2020 Update: Open for pickup! 
Everyone has the sarcastic friend who says that gluten-free food tastes like cardboard, but we'll bet that 2B Whole will shut them right up.  This little bakery is serving delicious desserts, pastries, and savory dishes like pizza and pot pie for our celiac friends and the gluten-sensitive. Find them in awesome Alpharetta!
June 24th, 2020 Update: Open for pickup/delivery
Firepit Pizza Tavern is a neighborhood type of joint headed by owner and chef Leslie Cohen. The unicorn wings in particular are something that we rave about, made with an in-house rub that's a lemon pepper wet kind of taste and totally unique. Find them in Grant Park!
June 24th, 2020 Update: Newly reopened for curbside pickup! 
Nakato is storied Japanese excellence in the heart of Buckhead. 48 YEARS of storied excellence, to be exact! Sachi Nakato Takahara's grandmother opened up this restaurant back in 1947 and today, Sachi leads the operations and menu that's a mix of old and new. Head to the Tatami room and enjoy a chef's tasting menu, pull up for some fresh fish flown in from Japan at the sushi bar, or head to to their hibachi room for an interactive dining experience.
June 24th, 2020 Update: Open for pickup
For cake donuts, family-owned local joint Revolution Donuts is unmatched! Baker Maria Moore Riggs first started selling her craveworthy pastries at local farmer's markets and the donuts would always sell out, so she opened up a brick and mortar spot in Decatur. They've now expanded to Inman Park as well. Revolution also offers some low-gluten and vegan options for those with special dietary needs. Our favorites: salted caramel (cake donuts), the crunchy mister (savory, almost more like a breakfast item), and the toasted almond (cake donut). But it's all excellent!
June 24th, 2020 Update: Open for dine-in
Debbie's Delights is a true gem in Forest Park! Chicken and waffles, French toast, salmon croquettes–they have alllll the good stuff. Susan Harris is the owner of this scratch kitchen with food that reminds you of your mom's cooking. We love the cozy vibes here at this women-owned restaurant!
April 29th, 2020 Update: Open Wednesdays through Sundays for pickup. Plus, they're selling wine, beer, and sake! 
We're tired of people underrating NAM Kitchen in Sandy Springs. Their pho is PHOnemonal, their banh mi is top tier, and their stir fried filet mignon is the best way to consume steak. Wine bottles are 40% off on Wednesdays, the ambiance is ultra sexy, and they're now offering sushi! Find them in the happening City Springs center.
June 24, 2020 Update: Temporarily closed, but be sure to support them once they're back in action! 
Head to Ponce City Market in Old Fourth Ward to try some lobster with your dog! Co-owners Missy and Kristin Koefod have elevated the standard hot dog into something much more creative and fun. They also offer draft cocktails and a vegan beer brat option for all you plant-based folks out there! Make a stop by their other joint, 18.21 Bitters, to purchase your small batch, handcrafted cocktail bitters and make a cocktail at home.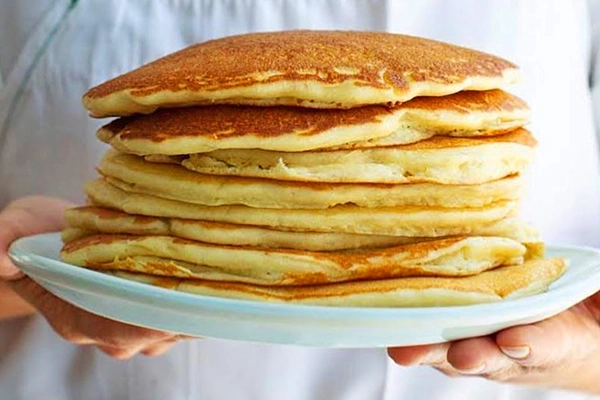 June 24, 2020 Update: Open for curbside pickup! 
It's all about the friiiiied chicken and cover-your-plate buttermilk pancakes at Chef/Owner's Suzanne Vizethan's farm-to-table Buttermilk Kitchen. Almost everything is made from scratch, and you can taste it! Order up a stack of pancakes next time you visit, top them with a drizzle of ASW whiskey infused syrup, and you'll be in heaven!
June 24, 2020 Update: Open for Pickup!  
New to the Atlanta food scene, this self-described "sassy, lady-owned and operated shop" in Inman Park has gluten-free and gluten-full folks lining up outside the door alike. Try their pop tart pastry for a fun throwback to your childhood, and their breakfast sandwiches for a savory start to your morning!